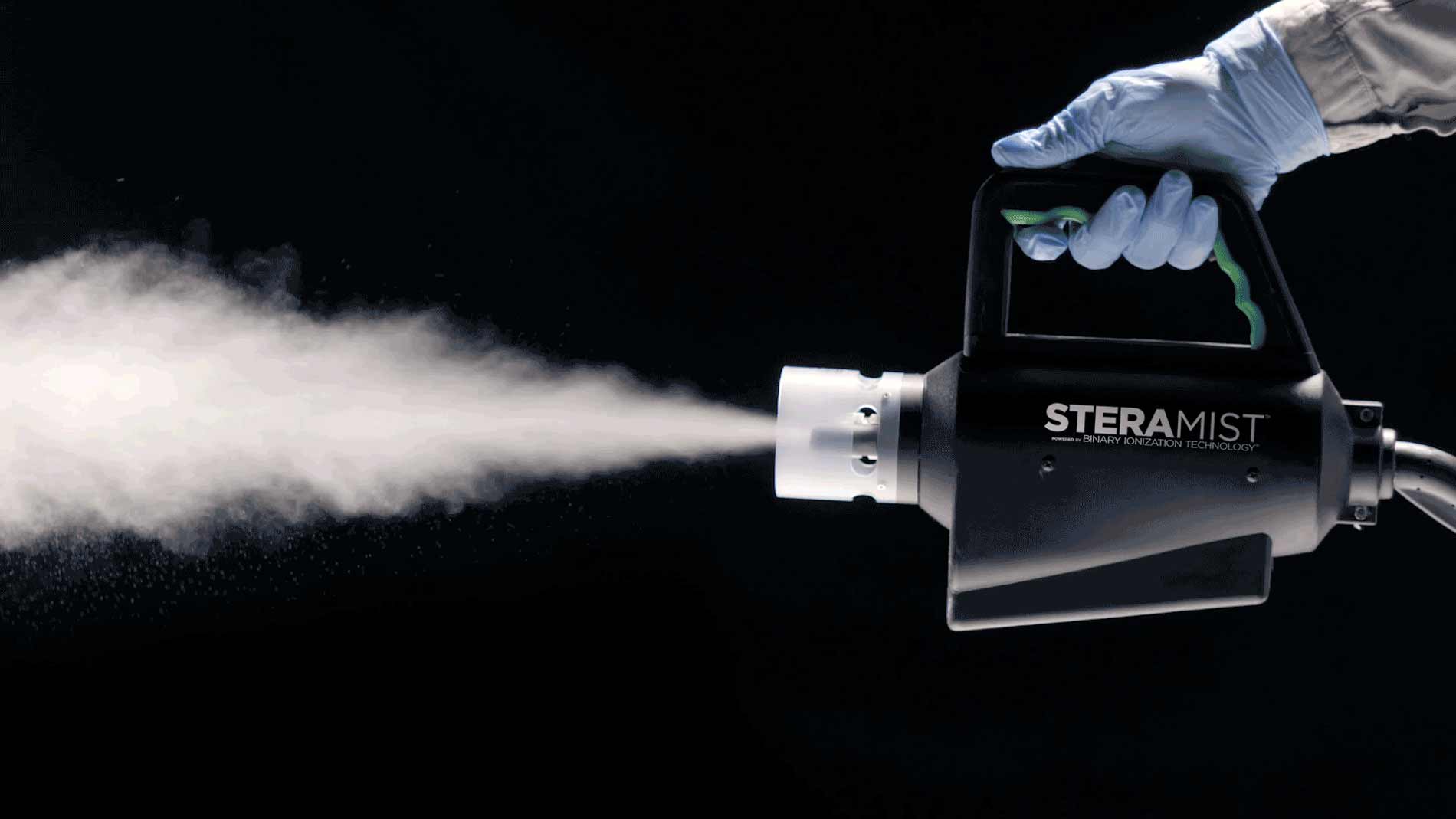 When it comes to disinfecting the root cause, we are here for you!
Animal Control and Air Testing Services

Future Vision Environmental and Consulting is focused on helping you feel safe at home and in the workplace. If you have a mold, asbestos or animal problem that's affecting the quality of your environment, you can't be at peace until the problem is solved. Whether it means testing for airborne irritants or preventing wildlife from running amuck, we're the team to call.
Our prime focus is on air quality testing since the air you breathe is absolutely vital to your health and wellbeing. We're the experts in indoor air pollution testing in Michigan, helping our clients detect the presence of harmful irritants. Once we know what's in the air, we offer a wide range of solutions to help you breathe better and live healthier. We have the equipment and expertise to handle a wide range of problems that can affect quality of life in your home or business.
Indoor Air Pollution Testing & Remediation in Oak Park, MI
Future Vision Environmental and Consulting is the leader in indoor air pollution testing, water extraction, mold remediation, asbestos removal, and animal control in Michigan. For over 20 years, we've been a trusted remediation company in Michigan, providing friendly, professional service for residential and commercial clients.
STERAMIST

Cleans What Other Products Can't
We're The Only Company In Michigan That Offers These Services
STERAMIST is a proven cleaning product and technique that kills bacteria, viruses, mold and germs on contact. As the only company in Michigan that offers this type of disinfectant cleaning services, future vision environmental and consulting, LLC can help you create a safe, clean environment.
STERAMIST is the world's number one defense against the CORONAVIRUS! 2-4 micron particle disinfects hard to reach areas offers unparalleled decontamination and infection prevention. EPA and FDA approved, no wipe, no-rinse, no residue, electronic friendly with no fear of corrosion and hospital grade approved disinfectant with six logs kill 99.9999%. Once we've finished, you won't have to worry about any sticky residue being left behind. Learn more about how you can benefit from these unique services when you contact us today.
Call Now!
Learn More About
STERAMIST
If you need reliable disinfectant cleaning services, you've come to the right place. Steramist has been proven to be effective. This product:
Kills viruses, mold and bacteria
Leaves no corrosion or residue
Doesn't require any wiping
Kills germs within five seconds of contact
Penetrates small hairline cracks
There truly is nothing else quite like it.
Click Below For More Information About
STERAMIST

Foggers And Our Processes
More Information
About Steramist Foggers
See More Photos And Up To Date Information
On Our Facebook Page.
Your Satisfaction
Is Our Top Priority
Dealing with a flood due to rain or backed up drains? Our extraction team has the latest and greatest equipment and techniques to leave your property completely dry. Water damage is usually accompanied by the growth of something sinister: mold. We offer mold inspections and remediation services, as well as asbestos inspections and remediation, to remove these harmful substances from your property. We want you to breathe deep without the threat of irritation or illness.
Problem with unwanted wildlife lingering around your property? We also remove animals that are much more than a simple nuisance. Animals like bats and raccoons not only destroy your property, they can affect indoor air quality and contribute to a whole host of health concerns. These critters are no match for us, and we get them out of your property quickly and humanely so you can breathe easy once again.
Cleaning For The Coronavirus
Providing Mold, Asbestos, and Air Quality Services to:
Oakland County, MI | Wayne County, MI | Macomb County, MI | Southfield, MI | Ferndale, MI | Hazel Park, MI | Madison Heights, MI | Berkley, MI | Royal Oak, MI | Lathrup Village, MI | Toledo, OH

We always go the extra mile to ensure complete and total customer satisfaction.

We've been serving customers in the local Metro Detroit community for over 20 years.

We're highly qualified and certified to assist you with insurance claims.

We offer generous discounts for seniors, first responders, military and veterans.
Maintain a Safe Environment
Future Vision Environmental and Consulting provides solutions to ensure that your home or commercial property is comfortable and safe with air that's pure and clean. We're on call 24/7 to make sure you can breathe safely in your home or business. Contact us today for a free estimate.
Call Now!Warranty Info
We provide the best in indoor air pollution testing, mold, and asbestos testing and removal, as well as bat and raccoon control all throughout Michigan